Petit Standard Backpack for Flute/Piccolo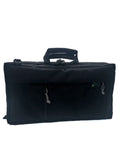 Customer Reviews
10/27/2021
Akila T.

Japan
Carefully made and beautifully finished
The bags I got are a lot and a lot better than I expected. They are carefully made and beautifully finished. We can see how much attentions have been paid to every process of making such beautiful bags. Congratulations! You must have put tremendous efforts in making such gorgeous bags. I am 100% sure that Japanese musicians would love your bags.
12/29/2019
James M.

United States
Petite Flute
I have a Wiseman double case which is about half an inch longer than the traditional flute case. So I had Crescendo make a custom petite which took an extra couple of weeks. The quality is excellent and the interior of the bag is a nice velour. This case is not large enough to hold sheet music--for that I use a Protec bag. The Petite is a good solution to just hold flute, piccolo, stand light, flute stand and other paraphenalia. I Highly recommend it.
10/21/2019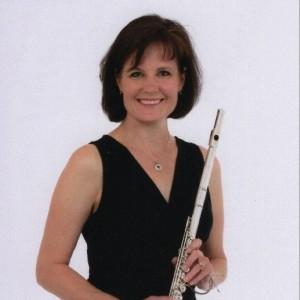 RM
Rebecca M.

United States
Very happy with this bag!
Well made, will be durable. The bag is a nice size.
09/13/2019
Michael M.

United States
Best bag EVER!!
Ok, I'm a bag addict. I have searched for 30 years for the perfect one for my flute. The Crescendo is it! It's sleek, stylish and versatile. I love that I can go from backpack to messenger bag. And when I "hide" the backpack straps, it doesn't look bulky. The material is durable and seems like it will last long time. The bag looks nice in a dressy or casual gig. I highly recommend it!!